Speaking
Apr
27
Thu
2017
all-day
2017 Administrative Professional...

@ WinMock at Kinderton
2017 Administrative Professional...
@ WinMock at Kinderton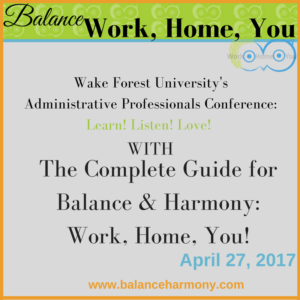 We love the art of organization.
Business Training & Consulting with a Twist! Our passion is listening to clients goals, thinking through solutions and coming up with creative 360² action plans that address work, home, and you! Learn to Love Going to Work Again! Increase Time with Your Family! Get Things Done! Our process is simple and geared toward the professional.
You CAN get your LIFE back in BALANCE! 
Innovate
Innovative Ideas Now!
Results
Find Results Now!
Drive Results.

Balance Life.

 
When you focus all your energy on work, home life tends to suffer. When you focus all your energy on home, work life tends to suffer. When you give all your energy to someone else, you tend to neglect yourself. Our unique business & 360² philosophy looks at the big picture of work, home, & you.
WORK: Analyze processes, people, and space. Implement and manage action plans. Sustain growth. HOME: Evaluate issues slowing you down. Organize people, paper, and stuff. Beautify your environment.   YOU: Address habits holding you back. Find happiness with every day. Take care of your health.
Do It On Your Own
Learn to embrace change, face hard decisions head-on, and find organizational clarity utilizing simplicity. The OWL Kit is a combination of books & tools that walk you through a systematic process with focus, intention, and balance. Change begins with You!
Gather in a Group
We provide one hour keynotes, full day workshops, and four day retreats. Our exciting F.O.C.U.S. sessions drive change, implement action, and foster balance. Take time out of the hustle & bustle of the day to get focused, be intentional, and develop a stronger work-life balance.
Hire a Professional
Each of our clients need something a little different. From formulating & seeing the big picture, to action plans & accountability, to overseeing & implementing projects. We look at where you are, where you want to be, and what needs to happen to check it off your list.
Learn More
Obtain resources, tools, and training
BECOME CERTIFIED
As an OWL Liberator, you obtain the resources, tools, and training to guarantee focus, create action, and deliver results to your own clients. With our comprehensive, systematic process, you navigate with the client to address and balance Work, Home, and You. There is no other program out there that embraces a 360² perspective to address all areas of an Entrepreneur's Life. Sign up for outstanding support and easy-to-use resources!
We are proud of our work

.
The Complete Guide for Balance & Harmony

O

W

L

Kit
3 Books + 5 Tools = Sustainable Change
The Complete Guide for Balance & Harmony Book
The Complete Guide for Balance & Harmony Workbook
Balance Box
What is On Your Plate
Balance & Harmony 360² Transformation Map
The Complete Guide for Balance Harmony F.O.C.U.S. Journal
Balance & Harmony 360² Energy Map
Transfer Cards
Charlotte Today: Organize Your Life with a Purpose!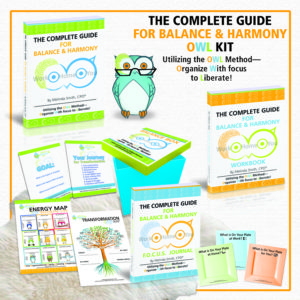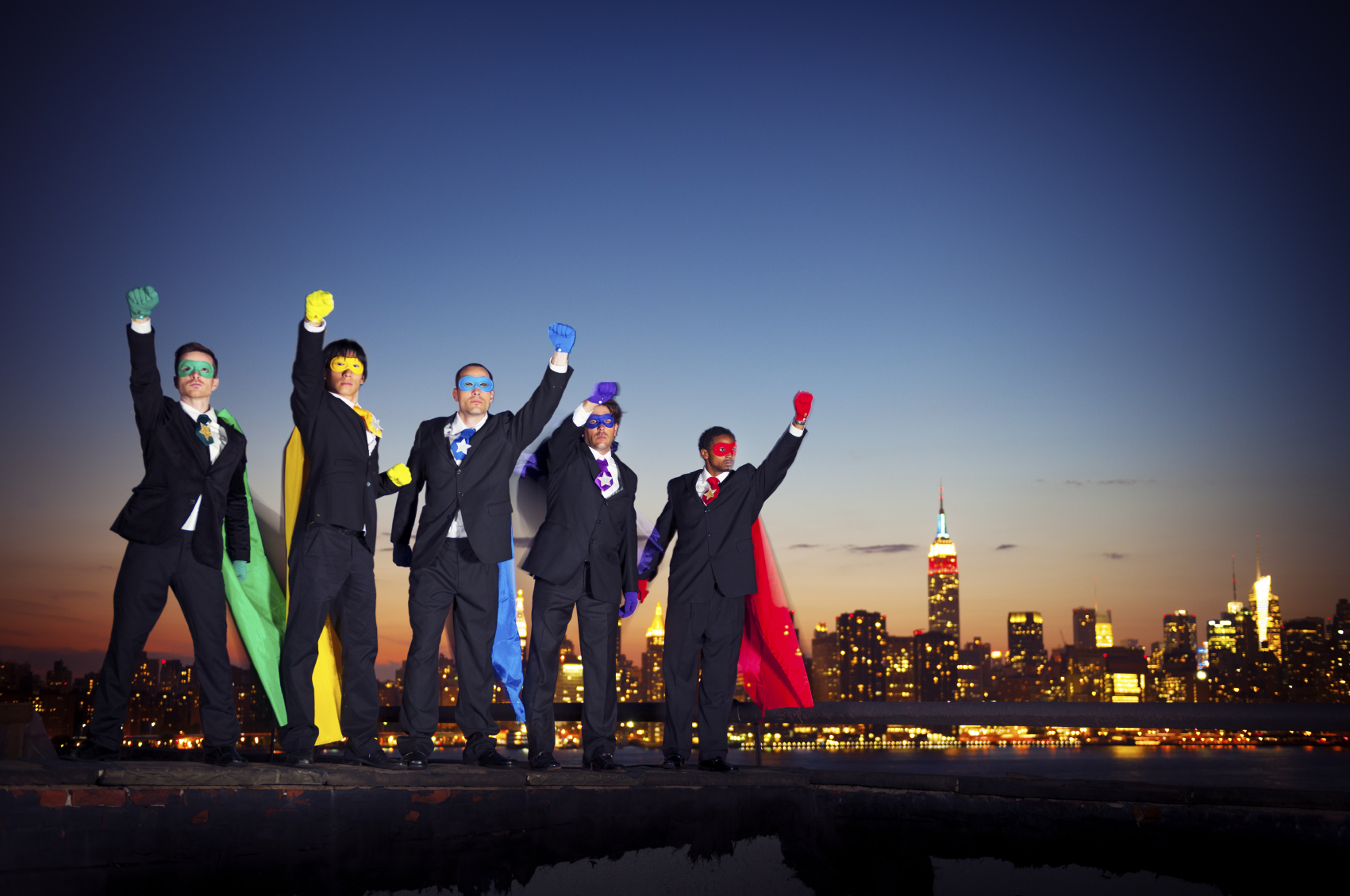 We would love to hear from you.